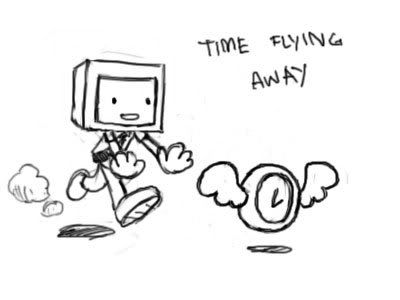 Well, one moment I'm enjoying my first day of summer vacation, and then suddenly I'm already buying supplies for the next school year. That's how fast this summer went by. It almost feels like every year is just passing faster than the previous, up to the point where I have not fully digested the fact that I Have School Tomorrow. I mean, what happened to summer? I had set so many goals for myself, yet I have completed only one. I thought I would have all the time in the world, but I guess not. The thing is, I always underestimate time (if that makes sense), as I always think that I have enough time to do what I want. I guess, as I'm writing this post, that I am learning new things myself.
Do not take time for granted,
as it just might be your downfall. (I think it's already mine...)
On another note, since I am starting school, along with other extra-curricular activities, my number of posts will most likely drastically decrease. I will try my best to write at least 2-3 posts every week, but it might vary from week to week, depending on how busy I am and if I actually have ideas for new posts.
Well, I'll try to enjoy my last day of summer vacation to the best of my capabilities, and to those that are still going to school, I hope you guys will have a fantastic school year!